Name of Software: InsideSales.com
Version of Software: Main Platform
Programming Language: Unknown
Origins: Provo, UTAH, US
Price: Starting at $95USD per user per month
Release Year: 2004
insidesales
SALES ACCELERATION TECHNOLOGY
Motivate your sales team by making the sales process visual, competitive and fun
GAMEIFICATION
PowerStandings increase the productivity and performance of sales teams. PowerStandings makes the sales process visual, competitive, and fun by motivating sales reps with game mechanics, data intelligence, and broadcasted results. Integrated with InsideSales.com's proprietary Neuralytics platform, PowerStandings leverages machine learning to tailor the experience to the best motivations for each rep.
Key Benefits
Up to a 15% increase in closed deals
Increase effort(dials) by up to 73%
Increase rep performance by up to 40% and transform your sales floor into intensely competitive arena.
Leverage predictive analytics to motivate sales team performance
"Our reps are in love with being able to see how they rank against their peers, what their successes are for the day, and it keeps them motivated."
Donna Sanborn
Sales Operations Manager, FacitiltyDude
Apply data science to hiring to grow sales revenue
SALES HIRING
Sales indicator helps hiring managers predict sales success with highly predictive hiring assessment tools. By measuring over 30 key character dispositions, managers can predict with 75% accuracy if an applicant will hit above or below a quota. Tuned specifically to your company and your sales roles using historical sales data, ensuring the strongest predictions possible.
Key Benefits
Up to 75% predictively accuracy delivers insights by analyzing the most telling traits and behaviors of sales reps
Instantly identify which applicants are most likely to hit quota with patented predictively technology
Identify the behaviors and skills that make your best reps successful
"As a result of Sales Indicator, the new crew we hired had tripled what we were doing. It's been absolutely wonderful."
Jim Ostler
VP of Business Development, Paradigm Life
Close more deals faster with engagement tracking for email and web interactions
EMAIL AND WEB TRACKING
Vision tracks websites and email engagement, provides real-time alerts to sales reps, and automatically syncs all email communications to your CRM. Integrated with InsideSales.com's Neuralyics platform, Vision leverages data intelligence to prescribe who to email, when, and with what content.
Key Benefits
Real-time alerts for email opens, forwards, link clicks and website visits.
Up to 28% increase in closed sales
Track Gmail, Outlook, or anywhere you can access corporate email
Email logging and detailed reporting
NueralSend predicts when to send mail for maximum effectiveness
"Vision gives us insights into our customers' interest and that helps us close deals. Without it, there are deals I would still be chasing"
– Jason McKendrick
Sr. Manager Inside Sales, Segate
Bulletproof visibility in your forecast and pipeline to exceed your revenue goals
PREDICTIVE FORECASTING
HD Forecast provides a panoramic view of your pipeline to help sales teams zero in on what's changed, identify risk, and determine what it will take to save deals on the bubble. Time-consuming sales process, like planning and forecast submission, are automated with custom roll-ups to accelerate revenue for even the most complex sales organization. Also included is embedded machine learning which catapults forecast accuracy 90 days out to help the whole company beat the number.
Key Benefits
Double your forecast accuracy
Trace every deal move across any time period
Visualize pipeline changes and mitigate risks before they derail deals.
Support complex forecast elements like custom units, intervals and pivot views.
"This has provided us the ability to know the future while there's still time to change it."
– Zendesk
Prescribe actions that reps should take to accelerate success
OPPORTUNITY SCORING
Sales Advisor leverages, data science to help you know which deals are likely to close and even more importantly, whether they'll close in the current quarter. Every deal is scored so that you and your manager know which deals are winnable, which deals are on the bubble which deals are not likely to close. You're now better equipped to manage your sales activities and discounting strategies to exceed your number.
Key Benefits
Prioritize your time based on which deals will close and which won't to shorten your sales cycles by 20%
Know your likelihood of winning an opportunity in the current quarter.
Find out the top prescriptive actions you can take to get the deal done.
"We increased our close rate by 17%"
– Black & Decker
Work smarter by prescribing exactly which leads you are mostly likely to contact, qualify and close.
LEAD SCORING & PRIORITIZATION
NeuralView targets your sales reps efforts to the opportunities most likely to engage and close. Customized for your business, NeuralView seamlessly injects big data predictions into your reps workflow delivering not just analytics but actions and results. Automatically program your rep's activities by leveraging billions of sales interactions and trillions of predictive data points.
Key Benefits
Target the best leads by likelihood to contact, qualify, and close.
Increase close rates by up to 30% by aligning sales reps' efforts and increasing their workflow
A complex self-learning recommendation engine that is simple to use
Takes leads scoring from predictive to prescriptive making insights actionable.
"Our sales machine is highly tuned, and yet we still saw an immediate lift in closed business, due to improved contact rates and close rates"
Scott Leese
SVP Sales, OutboundEngine
Contact the right prospects, in the right way, at the right time.
SALES COMMUNICATIONS
PowerDialer helps sales communicate with the right prospects at the right tie with the right message. Integrated with InsideSales.coms Neuralyics self-learning engine, PowerDialer leverages data intelligence to power inbound/outbound phone communications for sales teams with single-click dialing, local caller-id display, dynamically prioritized lists and automatic data capture to CRM.
Key Benefits
Up to 38% increase in contact rates
Leverage data intelligence from Neuralyics to contact prospects at the right time with the right message
Improved team performance with visibility reporting
Increase connect rate by immediately reposting to new incoming leads
"Using the platform we can make informed decisions on who and when to call"
– Christian Lim
Marketing Automation Mobify
The Best Practice for Lead Response Management
*Based on the research of James Oldroyd, PHD, visiting research fellow at M.I.T & David Elkinton, C.E.O of InsideSales.com
As published by Harvard Business Review
3 Years of Data
Across many companies that respond to web-generated leads
15,000 Unique leads
100,000 Call attempts
The focus: For the best results, how should companies respond to their leads?
Mission: (1) Maximize results, (2) minimize effort. Many of the results in this study are based on first call attempts, indicating how to get the job done right the first time.
Best days to make contact
The best days to qualify leads Wednesday and Thursday
Best times to make contact
The best time to qualify leads is between 4:00pm and 5:00PM

Response time
Contact and qualification rates drop dramatically in just minutes and continue to decrease over the next few hours.
RESPONSE TIME: The moment and interested lead completes a web form until a sales representative contacts them.
Persistence
Over 30% of leads are never contact at all.
By just making a few more call attempts, sales reps can experience up to a 70% increase in contact rates.
INSIDESALES PREDICTIVE CLOUD PLATFORM
Predictive Scoring & Prioritization
NeuralView: prescriptive target sales efforts by likelihood to contact and close.
Sales Advisor: Know which opportunities will close to focus teams on the areas where they'll have the most impact.
Predictive Forecasting: HD Forecast Deliver predictive pipelines and a precision forecast with insights and actions that mitigate deal risk.
Sales Communications
PowerDialer
Power phone communications for sales with single-click dialing and automatic data capture to Salesforce.
Email & Web tracking
Vision
Tracks email and website engagement providing real-time alerts to sales reps.
Gamification
PowerStandings
Motivate sales performance with game mechanics, data intelligence, and broadcasted results.
Sales Hiring
Sales Indicator
A pre-hiring assessment that predicts sales success before you hire.*
---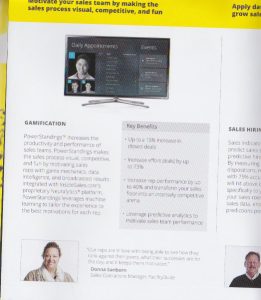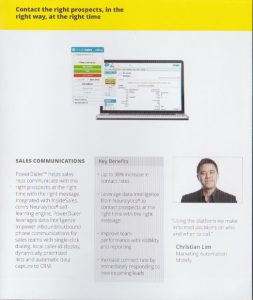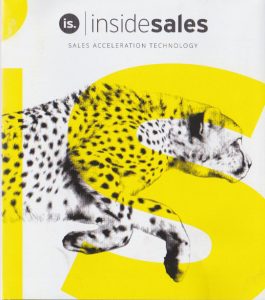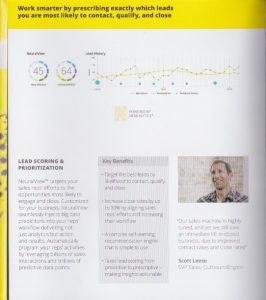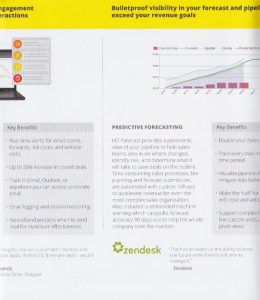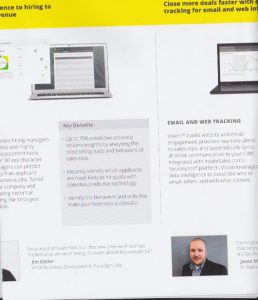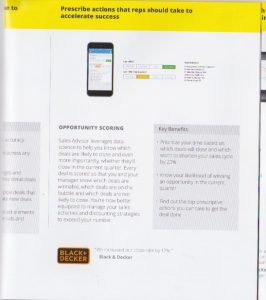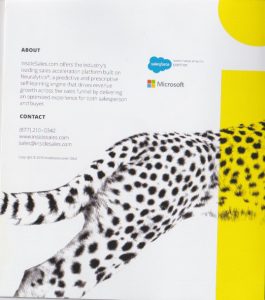 I always had a passion for the field of STEM (Science, Technology, Engineering, and Math) and I knew I wanted to do something to make a difference in the world. I just didn't know where to start. I was an immigrant in a new country, grew up in a tough environment, and wasn't sure how… Read More