Adding an audio delay to OBS is a bit tricky. The documentation on how to do this exactly in OSX is nowhere to be found on their site or any other site for that matter. I have more than enough issues with software to tell you how this can be improved but I'm going to leave it alone for now.
Here is how to access the audio delay functionality in OSX.
Open up OBS and you will see right above the Mic/Aux area a small litter gear with the label of Mixer.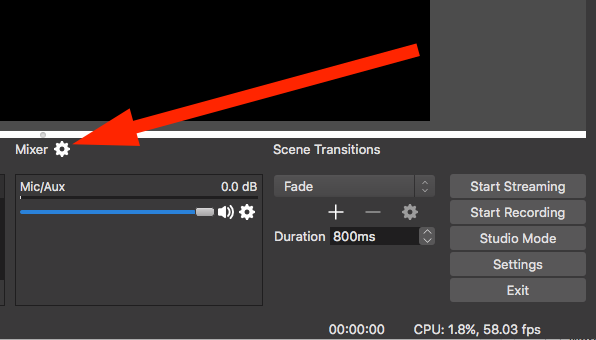 Click on the gear icon. This will bring up the Advanced Audio Properties, allowing the option to add an sync offset of however many milliseconds you might want.
You will want to play with this till you find the right settings for your own setup, personally, for me it's 250ms but for you, it could be different.
That's all there is to add an audio delay using OBS.
Talk to you soon,
Rick H.
I always had a passion for the field of STEM (Science, Technology, Engineering, and Math) and I knew I wanted to do something to make a difference in the world. I just didn't know where to start. I was an immigrant in a new country, grew up in a tough environment, and wasn't sure how… Read More